Transitioning from Google Universal Analytics to GA-4 in 2023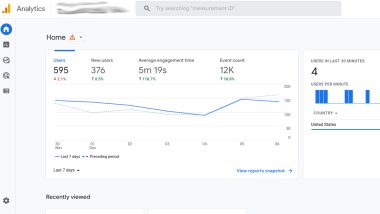 Google is replacing its popular Analytics website tracking tool with version 4 (GA-4). All websites using Analytics to track data will need to have GA-4 implemented by July 1, 2023 in order to keep tracking website data.
GA-4 has been around since October 2020, as an option concurrent with the legacy "Universal Analytics" (UA) – the version of Analytics that most people are familiar with. Universal Analytics will stop tracking data on the sunset date, and historical reporting will become unavailable soon after.
Universal Analytics launched in 2012, but its underpinnings are even older than that. GA-4 will be the biggest change to Analytics since launching to the public 2006, from the interface to how it collects and processed data.
Here are some common FAQs that will help answer your questions. We will gladly help our marketing partners through this transition. 
FAQs
What is Google Analytics?
Google Analytics is a website tracking tool used primarily for tracking visitor usage data.
Does my website use Google Analytics?
Very likely it does. Google Analytics is the most popular tool for tracking website traffic.
Which version of Google Analytics is my website using?
Unless your Google Analytics was first setup since 2021, you are very likely using Universal Analytics and need to transition.
What do website owners have to do?
Unless your website is already using GA-4, setup is needed to be compatible. Your website developer will be your best point of contact for this transition, which will require access to edit your website code and to your Analytics account.
The process will vary depending on which Analytics tag is currently installed on your website. GA-4 uses the Global Site Tag, which is the same tag used by Universal Analytics since October 2017. It's possible you already have the correct tag installed. Regardless, additional setup is required in your Analytics account to link the legacy Universal Analytics to GA-4.
How long do I have?
The official deadline is July 1, 2023 to continue tracking data without interuption. However, historical data will not transfer to the new version so it's recommended to have GA-4 installed sooner rather than later so you can retain longer historical tracking once Universal Analytics disappears.
What changes?
For most users, the interface will be the biggest noticeable change. Most of the same data is still there, however won't be accessed the same way. Most importantly, all data is now recorded as an "event" under the Engagement tab. You'll notice familiar data like pageviews, but also new data such as page scrolling. Lucky for you, we have a cheat sheet on that too!