Digital Creative Design Best Practices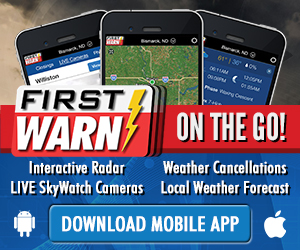 The creative (the actual ad) is one of the most important aspects in success for any type of marketing. Digital creatives can include static or dynamic banners, as well as video.
In general, digital video creatives should follow the same best practices as television.
Banners, on the other hand, are unique to digital platforms. They are closest in comparison to a highway billboard in terms of what works, except that they can be interacted with. The most common interaction is a click-through to another website, however it can include video plays and other interactions.
Most users will only see a banner for a few seconds before determining whether they want to interact to learn more or not.
Here are some general tips for effective banner design.
Simplicity is best, less is more. You just want to grab attention. Think of it like the cover of a book trying to get someone to sample it. That's the same idea with banners – designing the cover, not the content inside. The content inside is the click-through website and the goal is to deliver users there to learn more or contact.
Effective digital banners should only include:
Logo or sig shot

In most cases, don't make this the focal point of the creative. It's only identifying the sponsor. The exception to this is a general branding campaign where conversion isn't the primary goal.

1-2 short lines of copy

This should be your focal point! What are you offering and why would I want it?

Specific call to action (CTA) that's relatable

Don't use generic CTAs like "click here." The user wants to know why they're clicking. Browse Inventory, order now, request a free appointment… those are better CTAs.
Make the call-to-action relatable to the click-through destination. If the CTA is "Browse Inventory" – also make the destination the browse inventory page.
Don't put any contact information in the creative. This wastes valuable space and deters clicking. You want users to click on the creative to find that information.
Statistically, static ads perform the same as dynamic (ie animated, interactive) ads. There are benefits to dynamic ads, especially if you want to showcase video, have a product carousel, or multiple embedded links. But they perform the same statistically speaking.
We can help you with designing effective creatives for all of your marketing channels, including digital with our in-house team of experts and comprehensive production facilities.