Email Database Marketing: advantages compared to direct mail and traditional email advertising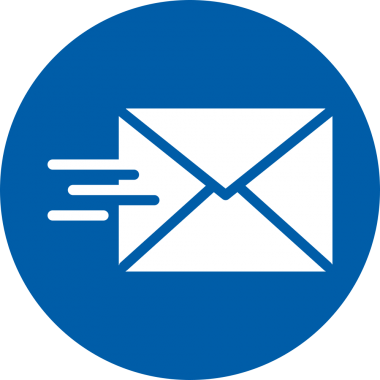 As the name implies, Email Database Marketing is behavior-based targeted advertising delivered to user email inboxes, but there are differences between it and traditional email marketing. The key differential between this product and traditional email marketing is the term "database."
Email messages can be saved and retrieved easily by the recipient because it will remain in the recipient's inbox until he/she deletes the message. Even if the recipient doesn't act immediately, he/she can return to it when ready. Coupons or offers are a great example of when this is important.
Email marketing is a great tactic for business-to-business advertising. Think about it as a business professional – how often are you in your email inbox? Chance are that it's rather high. Older demographics also tend to use email with greater frequency than younger, but this isn't exclusive – especially for professional use.
Our Email Database Marketing incorporates non-email advertising with targeted banners and video that are eligible to serve on almost any website or app. This strategy is similar to geo-fencing, except that we tag consumers from their emails instead of a physical location.
Lastly, we are so confident in its success that our Email Database Marketing is the only product we offer guaranteed delivery and conversion rates – 10% guaranteed open rate and 2% guaranteed click-through-rate (CTR). Outside of Pay-Per-Click advertising, which can vary greatly, these are the best conversions of any product we can offer.
Advantages vs. Traditional Email
Many companies effectively conduct email marketing internally, but this tactic is greatly restricted – usually reaching only existing consumers and without being able to target a specific audience.
Database marketing offers many unique advantages, chiefly that it can reach new consumers because it isn't restricted to an audience who have previously registered as a lead with your company before.
It also can more precisely deliver a marketing message to a specific audience. For instance, a window replacement contractor may wish to target homeowners of single family houses aged between 20-30 years. Email Database Marketing can achieve this precise targeting better than any other product at our disposal.
All email addresses are private and secure, meaning they can't be downloaded or viewed in any way. Instead, messages are sent securely through an ad server to the intended audience. What this means for an advertiser is that these messages are more likely to bypass spam filters and be received as legitimate messages.
Advantages vs. Direct Mail
Email Database Marketing is the modern equivalent to Direct Mail – those flyers cluttering your physical inbox. While the tactics are seemingly equivalent, there are key differences that set Email Database Marketing apart.
Most importantly, consumers can immediately interact with your business – directly clicking through to your website. Email Database Marketing also tends to deliver better return – better website traffic and even better ROI. Consider that Direct Mail has higher production and delivery costs to print and mail each message.
As well, email messages can be easily shared with friends and family. Lastly, Direct Mail can also turn away eco-friendly consumers.